Expert Audi Repair Services for Peak Performance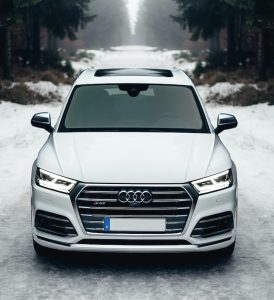 Is your Audi in need of professional repair and maintenance to keep it running at its best? Look no further! At Jammin J Auto, we specialize in providing top-notch Audi repair services to ensure your vehicle performs at peak efficiency and safety. Our team of experienced technicians is well-versed in Audi models and can address any issue your vehicle may face.
Why Choose Us for Your Audi Repair Needs?
Audi-Certified Technicians: Our skilled technicians are not only ASE certified but also Audi specialists. They have extensive training and experience in servicing and repairing Audi vehicles, so you can trust that your car is in capable hands.
State-of-the-Art Equipment: We invest in the latest diagnostic tools and equipment to accurately identify and resolve any issues your Audi may have. Our commitment to using cutting-edge technology ensures your car is repaired with precision and efficiency.
Quality Parts: We use only genuine Audi parts and high-quality OEM replacements to ensure that your vehicle's performance and safety are maintained at the highest standards.
Comprehensive Services: Whether your Audi needs routine maintenance, minor repairs, or major overhauls, we offer a wide range of services, including but not limited to:
Affordable Pricing: We believe that top-tier Audi repair doesn't have to come with a high price tag. Our competitive pricing and cost-effective solutions ensure that you get the best value for your money.
The Audi Difference
Audi vehicles are renowned for their precision engineering and advanced technology. To keep your Audi performing at its best, it's crucial to entrust its care to experts who understand the brand's unique requirements. We understand that Audi owners have high expectations when it comes to their vehicles, and we're committed to meeting and exceeding those expectations with our Audi repair services.
Preventive Maintenance for Longevity
Regular maintenance is key to extending the life of your Audi. Our maintenance services are designed to prevent issues before they become major problems. From oil changes to brake inspections and fluid top-offs, we'll help you keep your Audi in peak condition, saving you time and money in the long run.
Exceptional Customer Service
At Jammin J Auto, we believe that excellent customer service is just as important as expert repairs. We take pride in providing a welcoming, transparent, and informative experience for every Audi owner who walks through our doors. Our friendly staff is always ready to answer your questions, explain the repairs, and provide honest recommendations for your vehicle's needs.
Schedule Your Audi Repair Today
When it comes to Audi repair, don't compromise on quality. Trust the experts at Jammin J Auto to deliver the exceptional service your Audi deserves. Contact us today to schedule an appointment or to learn more about our services. We look forward to keeping your Audi in top-notch condition, ensuring you enjoy the performance and luxury you expect from your vehicle.