Craftsmanship Refined: Lexus Repairs Redefined at Jammin' j auto
Welcome to Jammin' J Auto, where precision meets luxury in the world of Lexus repairs. As the epitome of automotive craftsmanship, Lexus vehicles demand a level of expertise that matches their sophistication. Discover how we elevate your Lexus driving experience through meticulous repairs and a commitment to excellence.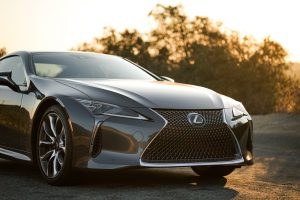 Our Expertise:
Lexus-Certified Technicians: At Jammin' j auto, our team is comprised of Lexus-certified technicians, each equipped with the knowledge and skills required to cater to the nuances of Lexus vehicles. From cutting-edge technology to timeless luxury, we understand the unique demands of your Lexus.
Diagnostic Mastery: Our commitment to excellence is evident in our diagnostic approach. We utilize state-of-the-art diagnostic tools to identify issues with unparalleled precision. This ensures that your Lexus receives the specific care and attention it deserves, preserving its performance and reliability.
Comprehensive Services:
Routine Maintenance: Maintain the impeccable performance of your Lexus through our routine maintenance services. From fluid checks and oil changes to tire rotations, we follow Lexus manufacturer guidelines and use high-quality parts to uphold the superior standards set by the brand.
Engine and Transmission Excellence: Our technicians specialize in the intricate workings of Lexus engines and transmissions. Whether it's addressing performance concerns, conducting repairs, or performing routine inspections, we ensure that the heart of your Lexus continues to beat with precision.
Suspension Sophistication: Experience a smooth and luxurious ride with our tailored suspension services. From addressing issues with shocks and struts to providing performance upgrades, we enhance your Lexus driving experience with meticulous attention to detail.
Why Choose jamminjauto:
Craftsmanship and Dedication: Our team at jamminjauto. takes pride in delivering Lexus repairs that match the brand's reputation for craftsmanship and luxury. With a dedication to excellence, your Lexus is in the hands of professionals who appreciate and uphold its legacy.
Genuine Lexus Parts: Preserve the authenticity and performance of your Lexus by choosing genuine Lexus parts. We prioritize quality, ensuring that your vehicle receives the best possible care and components.
Transparent Communication: We believe in transparent communication. Our technicians provide detailed explanations of repairs, discuss your vehicle's needs, and work collaboratively to ensure your Lexus exceeds expectations.
Conclusion:
Experience the epitome of Lexus care at jamminjauto. Whether you require routine maintenance, specialized repairs, or performance enhancements, trust us to uphold the standards set by your Lexus. Your satisfaction is our commitment, and your Lexus deserves nothing less than meticulous expertise—discover the Jammin' J Auto difference today.