Elevating Chrysler Excellence: Unmatched Repairs at Jammin' j auto
Step into a realm of automotive mastery tailored for Chrysler enthusiasts at Jammin' J Auto. As your dedicated partner in Chrysler repairs, we bring a wealth of experience, technical prowess, and a commitment to excellence. Discover how we elevate your Chrysler experience through precision repairs and unwavering dedication.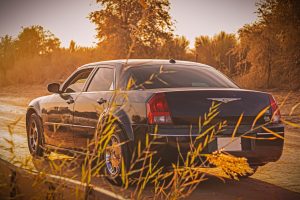 Our Expertise:
Chrysler-Certified Technicians: At jamminjauto, our team comprises Chrysler-certified technicians who have undergone rigorous training to understand the intricacies of Chrysler vehicles. From classic models to the latest innovations, our technicians bring a depth of knowledge to every repair.
Diagnostic Precision: Our commitment to accuracy is reflected in our use of cutting-edge diagnostic tools. We leave no stone unturned, employing advanced technology to identify issues with pinpoint precision. This ensures that your Chrysler receives the specific care it requires.
Comprehensive Services:
Routine Maintenance: From oil changes and fluid checks to tire rotations, our routine maintenance services are designed to keep your Chrysler operating at peak performance. Following manufacturer guidelines and using quality parts, we prioritize the longevity and reliability of your vehicle.
Engine and Transmission Expertise: Our technicians specialize in the intricate workings of Chrysler engines and transmissions. Whether addressing performance issues, conducting repairs, or performing routine inspections, we ensure that the heart of your Chrysler beats with precision.
Suspension Solutions: For a smooth and comfortable ride, our suspension services cater to the unique needs of Chrysler vehicles. Whether it's addressing issues with shocks, and struts, or providing performance upgrades, we tailor our services to enhance your driving experience.
Why Choose Jammin' j auto:
Experience and Dedication: With a track record of excellence in Chrysler repairs, our team brings a wealth of experience and dedication to every service. Your Chrysler is in the hands of professionals who understand and appreciate the brand's legacy.
Genuine Parts: We prioritize the use of genuine Chrysler parts to maintain the authenticity and performance of your vehicle. Our commitment to quality ensures that your Chrysler receives the best possible care.
Transparent Communication: At jamminjauto, we believe in transparent communication. We provide detailed explanations of repairs, discuss your vehicle's needs, and work collaboratively to ensure your Chrysler exceeds expectations.
Conclusion:
Embark on a journey of unrivaled Chrysler care at Jammin' J Auto. Whether it's routine maintenance, specialized repairs, or performance enhancements, trust us to uphold the legacy of your Chrysler. Your satisfaction is our mission, and your Chrysler deserves nothing but the best—discover thej amminjauto difference today.