Masterful GMC Repairs: Elevating Performance and Reliability
Welcome to Jammin' j auto, where we specialize in the art of GMC repairs. As enthusiasts of these robust vehicles, we understand that owning a GMC is not just about driving; it's a commitment to strength, capability, and a legacy of excellence. In this space, we take pride in offering comprehensive GMC repair services, ensuring that your vehicle continues to deliver peak performance on every journey.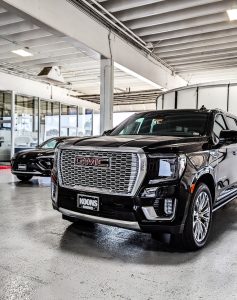 Our Expertise:
GMC-Certified Technicians: At Jammin' j auto, our team is composed of GMC-certified technicians with a deep understanding of GMC engineering. Our expertise goes beyond general automotive repair, allowing us to tackle the unique challenges presented by GMC trucks and SUVs. Trust your GMC to professionals who speak its language.
Advanced Diagnostics: We employ cutting-edge diagnostic tools specifically designed for GMC vehicles. Our technicians utilize these tools to identify issues with precision, ensuring that we address the root cause of any problem. Diagnostic accuracy is the cornerstone of our repair process.
Comprehensive Services:
Routine Maintenance: Preserving the reliability and longevity of your GMC starts with routine maintenance. From oil changes and fluid checks to brake inspections and tire rotations, our services follow manufacturer guidelines, using quality parts to keep your GMC operating at its best.
Engine and Transmission Excellence: The heart of your GMC lies in its engine and transmission. Our technicians specialize in the intricate workings of these vital components. Whether it's routine maintenance, addressing performance concerns, or conducting repairs, we ensure that the power and efficiency of your GMC are maintained.
Suspension Solutions: GMC vehicles are known for their robust suspension systems. Our suspension services cater to the specific demands of GMC trucks and SUVs, addressing issues with shocks, struts, and ensuring optimal performance. Whether you're tackling off-road trails or navigating city streets, we ensure a smooth ride.
Specialized Repairs:
Brake System Overhaul: Given the robust nature of GMC vehicles, the brake system is crucial. We specialize in comprehensive brake system overhauls, addressing issues with brake pads, rotors, and ensuring that your GMC's stopping power is in top condition.
Performance Upgrades: For GMC enthusiasts seeking to enhance their vehicle's capabilities, we offer performance upgrades tailored to your specific model. Whether it's improved towing capacity, off-road enhancements, or modifications for increased power, our team can bring your vision to life.
Why Choose jamminjauto
Passion for GMC: We share your passion for GMC vehicles. Our team comprises enthusiasts who appreciate the strength and versatility that define these vehicles. When you choose jamminjauto, you entrust your GMC to individuals who treat it with the respect it deserves.
Quality Parts: We use genuine GMC parts or high-quality aftermarket components to ensure that your vehicle maintains its performance and authenticity. Our commitment to quality extends to every aspect of our repairs.
Transparent Communication: We believe in transparent communication. Our technicians provide detailed explanations of repairs, discuss your vehicle's needs, and collaborate with you to ensure your GMC receives the care it deserves.
Conclusion:
Elevate your GMC driving experience with masterful repairs at jamminjauto. Whether it's routine maintenance, specialized repairs, or performance enhancements, trust us to be your partner in preserving the strength and legacy of your GMC. Your journey continues with confidence when you choose jamminjauto  for all your GMC repair needs.