Expert Chevy Repair Services for a Smooth Ride
Introduction: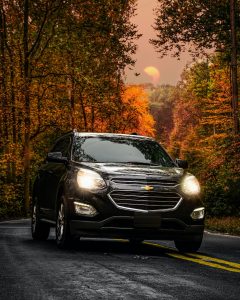 When it comes to your Chevrolet vehicle, you expect nothing but the best. Chevrolet has a long history of manufacturing reliable and high-quality cars, and you should expect the same level of excellence when it comes to Chevy repair services. Whether you drive a Chevrolet sedan, SUV, truck, or sports car, ensuring that your vehicle receives top-notch maintenance and repairs is crucial for its longevity and performance.
At Jammin J Auto, we understand the importance of your Chevy to your daily life. Our team of skilled technicians is dedicated to providing exceptional Chevy repair services that keep your vehicle running smoothly. In this article, we'll explore the reasons why choosing a specialized Chevy repair shop is essential and how we can meet all your repair needs.
Why Choose a Specialized Chevy Repair Shop?
Expertise: Chevrolet vehicles are unique, and they come with their own set of engineering and technical specifications. Our technicians at Jammin J Auto are trained and certified in handling Chevy vehicles, so you can trust that your car is in capable hands.
Genuine Parts: We use only genuine Chevrolet parts to ensure the highest quality repairs. These parts are designed to fit and function perfectly in your vehicle, maintaining its performance and safety standards.
Advanced Diagnostics: Our state-of-the-art diagnostic equipment is tailored to Chevy vehicles, enabling us to quickly and accurately identify any issues. This ensures a faster turnaround time for your repairs.
Common Chevy Repair Services We Offer:
Engine Repairs: Whether it's a small tune-up or a major overhaul, our experts can diagnose and repair any engine-related issues to keep your Chevy running at its best.
Transmission Services: Transmissions are a critical component of your vehicle. We can handle repairs, rebuilds, and regular maintenance to keep your transmission in top shape.
Brake Repairs: Your safety is our top priority. We can inspect, repair, or replace your brakes to ensure reliable stopping power.
Suspension and Steering: A comfortable and smooth ride is essential. We can repair and align your suspension and steering components, keeping your ride enjoyable and stable.
Electrical System: Today's Chevys are equipped with advanced electronics. We can diagnose and repair any electrical issues, from faulty wiring to malfunctioning sensors.
Air Conditioning and Heating: Stay comfortable no matter the weather. We can service and repair your Chevy's HVAC system, keeping you cool in summer and warm in winter.
Regular Maintenance: Don't neglect your vehicle's scheduled maintenance. We can handle oil changes, filter replacements, and other routine services to keep your Chevy in peak condition.
Benefits of Choosing Jammin J Auto:
Experienced Technicians: Our certified technicians have years of experience working with Chevrolet vehicles and are passionate about delivering top-notch repairs.
Competitive Pricing: We offer competitive pricing for all our Chevy repair services, ensuring that you receive value for your money.
Personalized Service: We treat each customer and their vehicle with individual care, ensuring that your unique needs are met.
Quick Turnaround: We understand that your time is valuable. Our efficient service ensures that your Chevy is back on the road as soon as possible.
Conclusion:
Your Chevrolet vehicle deserves the best care, and Jammin J Auto is here to provide it. With our specialized Chevy repair services, you can trust that your vehicle will receive the attention it deserves. Contact us today to schedule an appointment, and experience the difference of having your Chevy repaired by experts who are as passionate about your car as you are. Your smooth ride starts with us!