Expert Services for a Smooth Ride
Introduction: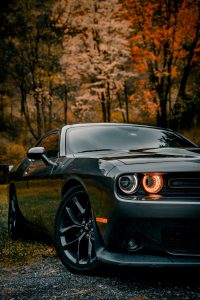 When it comes to reliable and efficient vehicles, Dodge is a brand that has earned a well-deserved reputation. Dodge vehicles are known for their performance, durability, and style, making them a popular choice among car enthusiasts. However, like any other vehicle, Dodges can encounter issues that require expert repair and maintenance. That's where our Dodge repair services come into play. We are dedicated to keeping your Dodge running smoothly, ensuring you enjoy every moment behind the wheel.
Our Commitment to Dodge Owners:
At  Jammin J Auto, we understand the pride and passion that comes with owning a Dodge. That's why we're committed to providing top-notch repair and maintenance services for your beloved Dodge vehicle. Our team of skilled technicians specializes in Dodge vehicles and knows them inside and out. We have the expertise, tools, and experience to handle any issue your Dodge may face.
Common Dodge Repair Services:
Engine Repairs: If your Dodge is experiencing engine trouble, we can diagnose and repair the issue promptly. From minor issues like misfires to more significant problems, our technicians are well-equipped to handle it all.
Transmission Repairs: A smooth and responsive transmission is essential for a comfortable driving experience. We can address transmission issues such as slipping gears, strange noises, or shifting problems.
Brake Repairs: Your Dodge's brakes are a critical safety component. We can repair and replace brake pads, rotors, and calipers, ensuring your vehicle stops reliably.
Suspension and Steering Repairs: If you're experiencing a bumpy ride or steering problems, our experts can diagnose and repair issues related to your Dodge's suspension and steering systems.
Electrical System Repairs: Modern Dodges are equipped with advanced electrical systems. We can diagnose and repair electrical issues, from faulty sensors to malfunctioning infotainment systems.
A/C and Heating Repairs: Stay comfortable in your Dodge year-round with our A/C and heating repair services. We can address issues like weak airflow, strange odors, or temperature control problems.
Preventive Maintenance:
Regular maintenance is crucial for keeping your Dodge in optimal condition. Our preventive maintenance services include oil changes, tire rotations, fluid checks, and more. By following the manufacturer's recommended maintenance schedule, you can prolong the life of your Dodge and prevent costly repairs down the road.
Genuine Dodge Parts:
When replacement parts are necessary, we use only genuine Dodge parts to ensure the best performance and longevity for your vehicle. Genuine parts are designed to fit your Dodge perfectly and meet the manufacturer's quality standards.
Exceptional Customer Service:
At  Jammin J Auto, we prioritize customer satisfaction. Our friendly and knowledgeable staff is always ready to answer your questions and address your concerns. We'll provide you with a clear explanation of the required repairs and their costs, so you can make informed decisions about your Dodge's maintenance and repairs.
Affordable and Transparent Pricing:
We believe in transparent pricing, and you can trust that you'll receive a fair and competitive quote for our Dodge repair services. We won't surprise you with hidden fees, and we'll always seek your approval before starting any major repair work.
Conclusion:
If you're a proud Dodge owner, you know that your vehicle deserves the best care. At  Jammin J Auto, we're here to deliver top-quality Dodge repair services that keep your car running at its best. Trust our experienced technicians, genuine Dodge parts, and commitment to customer satisfaction to ensure your Dodge remains a reliable and enjoyable part of your life. Contact us today to schedule your next Dodge repair or maintenance service and experience the difference of working with the experts. Your Dodge deserves nothing less.