Comprehensive Repair Services to Keep Your Vehicle Off-Roading
Introduction: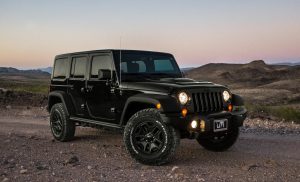 When it comes to off-roading adventures, Jeeps have a special place in the hearts of adventure enthusiasts. These rugged vehicles are built to conquer tough terrains and provide an unparalleled driving experience. However, like any other vehicle, Jeeps require regular maintenance and occasional repairs to keep them in optimal condition. Whether you're a seasoned Jeep owner or a newbie to the world of off-roading, finding a reliable Jeep repair service is crucial to ensure the longevity and performance of your beloved vehicle.
At Jammin J Auto, we understand the unique needs of Jeep owners and have been providing top-notch repair services for Jeeps of all makes and models. With a team of experienced technicians, state-of-the-art equipment, and a commitment to customer satisfaction, we are your go-to destination for all your Jeep repair needs.
Our Range of Jeep Repair Services:
Routine Maintenance: Regular maintenance is the key to keeping your Jeep in top shape. Our experts offer a comprehensive range of maintenance services, including oil changes, brake inspections, tire rotations, and more. We follow manufacturer-recommended schedules to ensure your Jeep remains reliable and safe.
Engine Repairs: If you're experiencing engine troubles, our technicians are well-versed in diagnosing and repairing engine issues. From minor adjustments to major overhauls, we've got you covered.
Transmission Services: Jeep transmissions can take a beating during off-roading adventures. Our team can handle transmission repairs, fluid flushes, and replacements, ensuring your Jeep shifts smoothly.
Suspension and Steering: A properly functioning suspension and steering system are vital for a comfortable and safe ride, especially when navigating uneven terrains. We specialize in suspension and steering repairs, including shock and strut replacements.
Electrical Systems: Modern Jeeps are equipped with advanced electrical systems. If you're encountering electrical issues, our technicians can diagnose and repair problems related to your Jeep's wiring, lighting, and electronics.
Brake Repairs: Your Jeep's brakes are a critical safety component. We offer brake inspections, repairs, and replacements to ensure your vehicle can stop reliably, even in challenging off-road conditions.
Exhaust System: A damaged exhaust system can affect engine performance and lead to decreased fuel efficiency. We provide exhaust system repairs, including muffler and catalytic converter replacements.
4×4 System Repairs: We specialize in repairing and maintaining Jeep's legendary 4×4 systems. Whether it's a transfer case issue or drivetrain repair, we can get your Jeep back to its off-roading glory.
Why Choose Us?
Experienced Technicians: Our certified technicians are well-versed in the intricacies of Jeep repair. They stay up-to-date with the latest Jeep models and technologies, ensuring your vehicle receives the best care possible.
Quality Parts: We use only high-quality, genuine or OEM parts in our repairs. This guarantees the longevity and performance of your Jeep.
State-of-the-Art Equipment: Our repair shop is equipped with the latest diagnostic tools and equipment to ensure accurate diagnoses and efficient repairs.
Transparent Pricing: We provide detailed quotes before any work begins, so you'll know exactly what to expect in terms of costs.
Customer Satisfaction: Your satisfaction is our top priority. We strive to provide the best customer service, offering a comfortable waiting area and efficient repairs to get you back on the road quickly.
Conclusion:
At Jammin J Auto, we are passionate about Jeeps and committed to keeping them in peak condition. Whether you need routine maintenance, engine repairs, or any other Jeep-related service, we've got you covered. Don't let Jeep troubles keep you from enjoying your off-roading adventures; contact us today to schedule your repair appointment and experience the difference of a dedicated Jeep repair service. Your Jeep deserves the best, and we're here to provide it.