Expert KIA Repair Services for Your Peace of Mind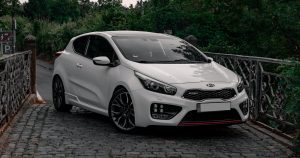 When it comes to owning a KIA vehicle, you're driving a brand known for its durability, style, and performance. However, like any car, KIA vehicles may require repair and maintenance over time to ensure they continue to run smoothly and safely. At Jammin J Auto, we understand the value of your KIA and are dedicated to providing top-notch KIA repair services to keep your vehicle in optimal condition.
Why Choose Us for Your KIA Repair Needs?
Certified Technicians: Our team of highly skilled technicians is certified and experienced in working on all KIA models. They have the expertise to diagnose and repair a wide range of issues with precision and efficiency.
Genuine Parts: We only use genuine KIA parts when repairing your vehicle. This ensures that your car receives the highest quality components, maintaining its performance and value.
State-of-the-Art Equipment: Our repair facility is equipped with the latest technology and tools, enabling us to tackle even the most complex KIA repair tasks.
Comprehensive Services: Whether you need routine maintenance, minor repairs, or major overhauls, we offer a wide range of services to meet all your KIA repair needs.
Common KIA Repair Services We Offer
Oil Changes: Regular oil changes are essential for keeping your KIA's engine in top condition. We use the recommended oil type and filter for your specific model to ensure optimal performance.
Brake Repair: Don't compromise on safety. Our brake repair services cover everything from brake pad replacements to rotor resurfacing, ensuring your brakes work flawlessly.
Transmission Services: Transmission issues can be complex. Our technicians are skilled in diagnosing and repairing KIA transmissions to keep your vehicle shifting smoothly.
Electrical System Repairs: Modern KIA vehicles are equipped with advanced electrical systems. Our experts can diagnose and fix issues with your car's electronics, including sensors, wiring, and more.
Engine Repairs: From minor engine repairs to complete engine overhauls, we have the expertise to address any engine-related issues your KIA may have.
Suspension and Steering: For a comfortable and safe ride, a well-maintained suspension and steering system are crucial. We can repair or replace components as needed.
Tire Services: Whether you need new tires, wheel alignment, or tire rotations, we have you covered to keep your KIA running smoothly on the road.
Regular Maintenance for a Trouble-Free KIA
To avoid major repairs, regular maintenance is key. We recommend following the manufacturer's suggested maintenance schedule, which typically includes services like oil changes, fluid checks, filter replacements, and more. Our maintenance services will help you prevent costly repairs in the long run and keep your KIA running efficiently.
Why Timely KIA Repairs Matter
Ignoring repair needs can lead to more significant issues down the road, costing you time and money. It's essential to address even minor concerns promptly. Not only will this extend the life of your KIA, but it will also help you maintain its resale value.
Experience Convenient and Reliable KIA Repair
At Jammin J Auto, we understand the inconvenience of unexpected repairs. That's why we strive to make your KIA repair experience as hassle-free as possible. We offer:
Convenient Scheduling: You can book your repair appointment at a time that suits you.
Transparent Pricing: You'll receive an upfront estimate for your KIA repair, and we won't proceed without your approval.
Quick Turnaround: We aim to get you back on the road as soon as possible without compromising on quality.
Exceptional Customer Service: Our friendly staff is here to answer your questions and provide you with updates on your repair progress.
Your Trusted Partner for KIA Repair
When you choose Jammin J Auto for your KIA repair needs, you're choosing a trusted partner dedicated to ensuring your KIA performs at its best. We take pride in our work, and your satisfaction is our top priority.
Don't wait until your KIA develops a severe problem. Schedule your KIA repair with us today and experience the difference of expert service and top-quality repairs. Contact us to book your appointment and keep your KIA in optimal condition.