Expert Ford Repair Services to Keep Your Vehicle Running Smoothly
Trust the Pros for Your Ford Repair Needs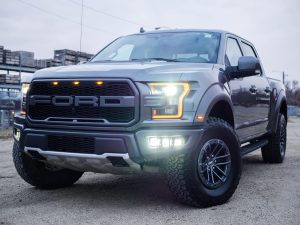 Are you a proud owner of a Ford vehicle, known for its durability and performance on the road? If so, you understand the importance of maintaining your vehicle to ensure it runs smoothly and safely. Even the most reliable cars require regular maintenance and occasional repairs to keep them in optimal condition. That's where our expert Ford repair services come in.
Our Commitment to Excellence
At Jammin J Auto, we are committed to providing the highest quality Ford repair services. We understand the unique needs of Ford vehicles and have a team of skilled technicians who specialize in working with these cars. Our dedication to excellence has made us a trusted choice for Ford owners in St. Louis and the surrounding areas.
The Importance of Timely Ford Repairs
Timely Ford repairs are essential for several reasons:
1. Safety: Safety is paramount when it comes to driving, and unresolved issues with your Ford can put you and your passengers at risk. Whether it's brake problems, suspension issues, or engine trouble, our expert technicians can diagnose and fix these problems to ensure your safety on the road.
2. Preventing Costly Repairs: Ignoring minor issues can lead to major problems down the road, costing you more time and money. Regular maintenance and addressing small issues promptly can prevent costly repairs in the future.
3. Maintaining Resale Value: A well-maintained Ford vehicle retains its resale value better than one with a history of neglect. Whether you plan to keep your car for years or sell it in the future, maintaining it is a wise investment.
Our Ford Repair Services
Our Ford repair services cover a wide range of issues, including:
1. Engine Repairs: From diagnostics to full engine rebuilds, we have the expertise to keep your Ford running smoothly.
2. Brake and Suspension Repairs: Ensure your vehicle's handling and stopping capabilities are at their best with our brake and suspension repair services.
3. Electrical System Repairs: Modern Ford vehicles are equipped with advanced electrical systems. Our technicians are trained to diagnose and repair any electrical issues your car may face.
4. Transmission Repairs: Transmission issues can be complex, but we have the tools and knowledge to handle them effectively.
5. Regular Maintenance: Preventive maintenance is the key to a long and trouble-free life for your Ford. We offer oil changes, tire rotations, fluid checks, and more to keep your car in peak condition.
Why Choose Us?
Experienced Technicians: Our team of technicians is highly experienced and trained to work on Ford vehicles, ensuring that your car is in capable hands.
Quality Parts: We use only high-quality, genuine Ford parts or approved aftermarket parts to ensure the longevity and performance of your vehicle.
Affordable Pricing: We offer competitive pricing to keep your Ford repair costs reasonable and within your budget.
Customer-Centric Approach: We prioritize customer satisfaction and make sure to keep you informed about the repair process, providing clear estimates and timelines.
Warranty: Our Ford repairs come with a warranty, giving you peace of mind that the work we do is guaranteed.
Contact Us for Your Ford Repair Needs
When it comes to Ford repair, trust the experts at Jammin J Auto. We are dedicated to keeping your Ford running smoothly and efficiently, ensuring your safety and peace of mind. Contact us today to schedule an appointment and experience the difference in our service. Your Ford deserves the best, and we are here to provide it.