Welcome to Jammin J Auto Mercedes Repair Services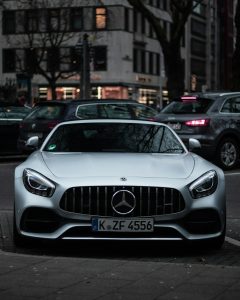 At Jammin J Auto, we are your trusted source for top-quality Mercedes repair and maintenance services. With years of experience and a team of skilled technicians, we are dedicated to keeping your Mercedes-Benz running at its peak performance.
Why Choose Us for Your Mercedes Repair Needs?
Experienced Technicians: Our certified technicians have extensive experience working on Mercedes-Benz vehicles. They are trained to handle all models and generations of Mercedes, ensuring that your luxury car is in capable hands.
State-of-the-Art Equipment: We invest in the latest diagnostic tools and equipment to accurately identify and address any issues with your Mercedes. Our cutting-edge technology ensures precise and efficient repairs.
Genuine Mercedes Parts: We use only genuine Mercedes-Benz parts for all repairs and replacements, ensuring the longevity and performance of your vehicle. We believe in maintaining the integrity of your luxury car.
Affordable Pricing: While Mercedes-Benz vehicles are known for their luxury and quality, that doesn't mean you should break the bank for repairs. We offer competitive and transparent pricing, so you can receive premium service without the premium price tag.
Convenient Scheduling: We understand that your time is valuable. That's why we offer flexible scheduling options to accommodate your busy life. You can trust us to get you back on the road as soon as possible.
Our Mercedes Repair Services Include:
Routine Maintenance: Stay ahead of potential issues with our comprehensive routine maintenance services. We handle oil changes, brake inspections, tire rotations, and more.
Engine Repairs: Whether it's a minor issue or a major overhaul, we have the expertise to repair your Mercedes' engine, ensuring optimal performance.
Electrical System Repairs: From complex electrical diagnostics to simple fixes, we can address any issues with your Mercedes' electrical systems.
Transmission Services: We specialize in Mercedes transmission repairs and maintenance to keep your vehicle shifting smoothly.
Brake and Suspension Repairs: Trust us to maintain and repair your vehicle's braking and suspension systems for a safe and comfortable ride.
Diagnostic Services: If you're experiencing warning lights or unusual noises, our advanced diagnostics can pinpoint the problem and guide our repair process.
Your Mercedes Deserves the Best!
Don't trust your Mercedes-Benz to just any repair shop. Choose Jammin J Auto for the exceptional care and attention your luxury car deserves. Our commitment to excellence and customer satisfaction makes us the preferred choice for Mercedes owners in Overland, MO.
Contact us today to schedule an appointment or request a quote. We look forward to taking care of your Mercedes-Benz and keeping it in pristine condition.