Expert BMW Repair and Maintenance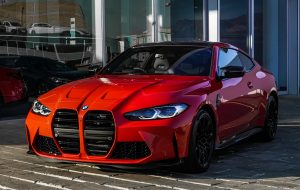 At Jammin J Auto, we understand that owning a BMW is a commitment to driving excellence. Your BMW deserves the best care, and our team of experienced technicians is here to provide the expert repair and maintenance services your vehicle needs to keep running at its peak performance. Whether it's routine maintenance or complex repairs, we have the skills and knowledge to ensure your BMW stays in top condition.
Our BMW Repair Services:
1. Routine Maintenance
Regular maintenance is the key to extending the life of your BMW and preventing unexpected breakdowns. Our skilled technicians perform comprehensive routine maintenance services, including:
Oil changesBMW Repair
Tire rotation and alignment
Fluid checks and top-offs
Filter replacements
2. Diagnostic Services
Modern BMWs are equipped with advanced onboard computer systems that require specialized tools and knowledge to diagnose and repair. Our diagnostic services cover:
Engine diagnostics
Electrical system diagnosis
Transmission diagnostics
Check engine light analysis
ABS and traction control system diagnosis
3. Engine Repairs
When your BMW's engine needs attention, trust our experts to handle the repairs. Our engine repair services include:
Engine rebuilds
Cylinder head repairs
Timing belt/chain replacement
Fuel system repairs
4. Suspension and Steering
We understand the importance of a smooth and responsive ride in your BMW. Our suspension and steering services cover:
Shock and strut replacement
Wheel alignment and balancing
Control arm and bushing replacement
Suspension upgrades
5. Transmission Services
Our technicians have the expertise to handle all types of BMW transmissions. Whether you drive a manual or automatic, we can provide:
Transmission rebuilds
Clutch replacement
Transmission fluid changes
Torque converter repairs
Shift solenoid replacement
Your safety is paramount, and our brake and ABS system services ensure your BMW stops as it should. We offer:
7. Cooling System Services
Overheating can be detrimental to your BMW's engine. Our cooling system services include:
Radiator replacement
Coolant flush and refill
Thermostat replacement
Heater core repairs
Why Choose Jammin J Auto for BMW Repair?
Experienced and certified BMW technicians
State-of-the-art diagnostic equipment
Use of genuine BMW parts and fluids
Competitive pricing and transparent quotes
Quick turnaround time
Exceptional customer service
100% satisfaction guarantee
When your BMW is in need of repair or maintenance, trust the experts at Jammin J Auto. We take pride in servicing BMW vehicles and are committed to providing the highest quality of care for your luxury car. Contact us today to schedule an appointment, and let us ensure your BMW continues to perform at its best. Your ultimate driving experience begins here.