Expert Toyota Repair Services for Reliable Performance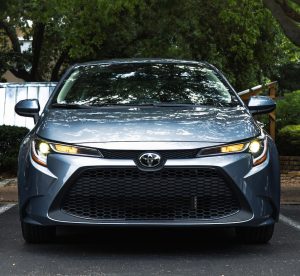 When it comes to dependable and long-lasting vehicles, Toyota stands out as a top choice for many drivers. Toyota cars, trucks, and SUVs are renowned for their durability and quality, but even the most reliable vehicles require maintenance and repairs over time. If you own a Toyota and are in need of professional repair services to keep your vehicle running smoothly, you've come to the right place.
At Jammin J Auto, we specialize in providing expert Toyota repair services to ensure your vehicle's longevity and reliability. Our team of certified technicians is highly trained in diagnosing and repairing a wide range of Toyota models, and we use state-of-the-art equipment to get the job done efficiently and effectively. Whether you drive a Camry, Corolla, RAV4, Highlander, Tacoma, or any other Toyota model, we have the expertise and experience to handle all your repair needs.
Why Choose Us for Your Toyota Repair Needs?
Certified Technicians: Our team of technicians is certified and receives ongoing training to stay up-to-date with the latest Toyota repair techniques and technologies.
Genuine Parts: We use only genuine Toyota parts and accessories to ensure that your vehicle receives the highest quality replacements.
Advanced Diagnostics: Our cutting-edge diagnostic equipment allows us to pinpoint issues quickly, saving you time and money.
Transparency: We believe in open communication and will always provide you with a detailed estimate before starting any repair work.
Affordable Pricing: We offer competitive pricing without compromising on the quality of service, ensuring you get the best value for your money.
Our Comprehensive Toyota Repair Services
Engine Repairs: Whether you're experiencing strange noises, reduced performance, or warning lights on your dashboard, our experts can diagnose and repair your Toyota's engine issues, restoring its power and efficiency.
Brake Services: We offer brake inspections, brake pad replacements, rotor resurfacing, and complete brake system repairs to keep your Toyota safe and responsive on the road.
Transmission Repairs: If you notice slipping gears, unusual sounds, or transmission fluid leaks, our skilled technicians can diagnose and repair your transmission to ensure smooth gear changes.
Suspension and Steering: We can address issues related to worn-out shocks, struts, ball joints, and more, ensuring your Toyota handles bumps and turns with ease.
Electrical System Repairs: From malfunctioning lights to faulty wiring, our experts can resolve electrical problems and keep all your vehicle's systems functioning properly.
Air Conditioning and Heating: We'll make sure you stay comfortable no matter the weather by fixing A/C and heating problems in your Toyota.
Routine Maintenance: Don't forget the importance of regular maintenance, including oil changes, tire rotations, and inspections to prevent major issues down the road.
Your Trusted Toyota Repair Partner
Your Toyota deserves the best care possible, and at Jammin J Auto, we take pride in offering top-notch repair services to ensure your vehicle remains in excellent condition. Whether your Toyota requires minor maintenance or extensive repairs, our skilled technicians are ready to get the job done.
We understand that vehicle repairs can be stressful, which is why we strive to make your experience as smooth and hassle-free as possible. Our friendly staff is here to answer your questions and provide you with the information you need to make informed decisions about your Toyota's repair needs.
Trust Jammin J Auto with your Toyota repair, and experience the peace of mind that comes with knowing your vehicle is in expert hands. Contact us today to schedule an appointment or ask any questions you may have about your Toyota's repair and maintenance needs. We look forward to serving you and keeping your Toyota running at its best.