Expert Jaguar Repair Services for Peak Performance
Trust Our Skilled Technicians for Reliable Jaguar Repairs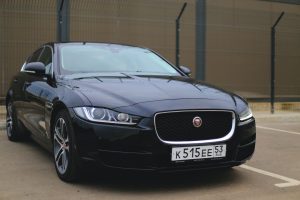 Is your beloved Jaguar in need of repair? Look no further! Our team of highly skilled technicians is here to provide you with top-notch Jaguar repair services, ensuring your luxury vehicle performs at its absolute best. Whether it's routine maintenance, major repairs, or diagnostics, we've got you covered.
Why Choose Us for Your Jaguar Repair Needs
Expertise: Our certified technicians specialize in Jaguar repair and have extensive experience working with these luxury vehicles. We understand the intricacies of Jaguar engineering, ensuring that every repair is performed with the utmost precision and care.
State-of-the-Art Facility: Our cutting-edge repair facility is equipped with the latest diagnostic tools and equipment to accurately identify and address any issues your Jaguar may be experiencing. We have access to genuine Jaguar parts to ensure your vehicle gets the quality it deserves.
Comprehensive Services: From routine maintenance like oil changes and brake replacements to complex engine repairs and electrical system troubleshooting, we offer a wide range of services to cater to all your Jaguar's needs.
Our Jaguar Repair Services
Engine Repairs: Is your Jaguar's engine not performing as it should? Our skilled technicians will diagnose and repair any issues, restoring your vehicle's power and efficiency.
Transmission Services: We specialize in transmission repairs and maintenance to keep your Jaguar shifting smoothly.
Brake System: Your safety is our priority. Our technicians will inspect and repair your Jaguar's brakes to ensure optimal performance.
Electrical System: If you're experiencing electrical issues like faulty wiring or malfunctioning components, we have the expertise to diagnose and repair them efficiently.
Suspension and Steering: We'll have your Jaguar gliding smoothly and handling like a dream by addressing any suspension and steering issues.
Routine Maintenance: Keep your Jaguar in peak condition with regular oil changes, filter replacements, tire rotations, and more.
Diagnostics: Our state-of-the-art diagnostic tools can quickly identify any hidden issues in your Jaguar, ensuring we address them promptly.
Why Timely Jaguar Repairs Are Essential
Proper and timely repairs are vital to maintaining the performance and value of your Jaguar. Neglecting repairs or routine maintenance can lead to more significant problems and higher repair costs down the road. Keeping your Jaguar in excellent condition will ensure it continues to deliver the unparalleled driving experience you expect from this luxury brand.
Jaguar Repair FAQs
How often should I service my Jaguar? Regular service intervals are typically recommended by the manufacturer and can vary depending on your Jaguar's model and year. Check your owner's manual or consult our technicians for guidance.
Can I use aftermarket parts for repairs? While aftermarket parts are available, we strongly recommend using genuine Jaguar parts to maintain the integrity and performance of your vehicle.
Do you provide warranty repairs? If your Jaguar is still under warranty, we can perform warranty repairs according to the manufacturer's guidelines.
Can I wait for my Jaguar to be repaired? We offer a comfortable waiting area with complimentary refreshments and Wi-Fi. For longer repairs, we can arrange alternate transportation options.
Experience Exceptional Jaguar Repair Services Today
When it comes to Jaguar repair, trust the experts who know your vehicle inside and out. Our dedicated team is committed to ensuring your Jaguar receives the best care and attention it deserves. Whether you're dealing with a minor issue or a major repair, we'll provide the highest level of service to get your Jaguar back on the road in peak condition.
Contact us today to schedule your Jaguar repair, and experience the difference of working with a team that's as passionate about your vehicle as you are. Your Jaguar will thank you for it with a smoother, more enjoyable ride.