Expert Hyundai Repair Services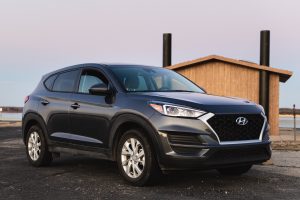 When it comes to maintaining and repairing your Hyundai vehicle, you want the assurance that your car is in capable hands. At Jammin J Auto, we take pride in offering top-notch Hyundai repair services that cater to the specific needs of Hyundai owners. With years of experience and a team of skilled technicians, we are your trusted partner in keeping your Hyundai running smoothly.
Why Choose Us for Hyundai Repair?
Specialization: Our dedicated team of technicians specializes in Hyundai vehicles. We are well-versed with the intricacies of Hyundai engineering and are equipped with the latest diagnostic tools to identify and address issues accurately.
Genuine Parts: We understand the importance of using genuine Hyundai parts in the repair process. Using authentic parts ensures the longevity and performance of your vehicle. We source our parts from reputable dealers to maintain the quality of your Hyundai.
Experienced Technicians: Our technicians are highly trained and experienced in Hyundai repair. They stay updated on the latest Hyundai models, technology, and repair techniques. This knowledge ensures that your vehicle is treated with the utmost care and precision.
Common Hyundai Repairs We Handle
Engine Repairs: Whether it's a minor engine issue or a major overhaul, we have the expertise to diagnose and repair Hyundai engines efficiently. From oil changes to complex engine rebuilds, we've got you covered.
Brake Services: Your safety on the road is of utmost importance. We offer comprehensive brake services, including brake pad replacements, rotor resurfacing, and brake fluid flushes, to ensure your Hyundai stops reliably.
Transmission Repairs: Transmission issues can be complex and require specialized knowledge. Our technicians are well-versed in addressing transmission problems, from minor adjustments to complete replacements.
Electrical Diagnostics: With the increasing complexity of electrical systems in modern vehicles, diagnosing and repairing electrical issues can be challenging. Our team uses advanced diagnostic tools to pinpoint and solve electrical problems efficiently.
Suspension and Steering: A smooth ride and responsive handling are essential for a Hyundai. We handle suspension and steering repairs, including shock and strut replacements, wheel alignments, and power steering system maintenance.
Air Conditioning and Heating: Your comfort in the car is crucial. We offer air conditioning and heating system repairs, ensuring you stay cool in the summer and warm in the winter.
Preventative Maintenance for Hyundai Owners
Regular maintenance is key to the long-term health of your Hyundai. We offer comprehensive preventative maintenance services, including:
Oil Changes: Timely oil changes keep your engine running smoothly and extend its lifespan.
Tire Rotation and Balancing: Ensures even tire wear and optimal handling.
Fluid Checks: Regular checks and top-ups of essential fluids like coolant, brake fluid, and transmission fluid.
Filter Replacements: Air filters, cabin filters, and fuel filters are replaced to maintain air quality and engine efficiency.
Customer-Centric Approach
We understand that your time is valuable. Our goal is to make your Hyundai repair experience as convenient as possible. We offer:
Competitive Pricing: Quality Hyundai repair doesn't have to break the bank. We offer competitive pricing and provide detailed quotes before starting any work.
Customer Education: We believe in keeping our customers informed. Our technicians will explain the issue, the repair process, and provide maintenance tips to help you care for your Hyundai.
Timely Service: We aim for quick turnaround times, so you can get back on the road as soon as possible.
Warranty: Our Hyundai repair services are backed by a warranty to give you peace of mind.
Visit Us for Your Hyundai Repair Needs
At Jammin J Auto, we're committed to providing top-quality Hyundai repair services. Whether you need routine maintenance or complex repairs, our team is here to ensure your Hyundai is running at its best. Schedule an appointment with us today, and experience the difference of working with a team dedicated to your Hyundai's well-being. Your satisfaction is our top priority!