Precision in Motion: Elevating Subaru Repairs at Jammin' j auto
Welcome to jamminjauto, where we take the art of Subaru repairs to new heights. Subaru vehicles, known for their rugged performance and innovative design, deserve a level of expertise that matches their unique qualities. Join us on a journey where precision meets passion, and every Subaru repair is a testament to our commitment to excellence.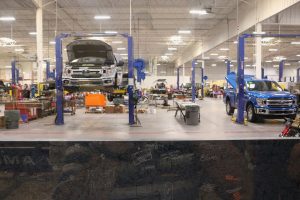 The Subaru Legacy:
Subaru's legacy is built on a foundation of reliability, versatility, and a commitment to all-wheel-drive innovation. At jamminjauto, we recognize and embrace the Subaru spirit, and our Subaru-certified technicians bring a wealth of knowledge to each repair, ensuring that your Subaru remains ready for any adventure.
Routine Maintenance: Nurturing Reliability:
Routine maintenance is the key to nurturing the reliability that Subaru owners cherish. Our technicians follow manufacturer guidelines with meticulous care, conducting fluid checks, oil changes, and tire rotations to keep your Subaru operating at its peak. Every maintenance task is a step towards preserving the enduring performance of your Subaru.
Engine and Transmission Mastery: Pioneering Performance:
The heart of Subaru's performance lies in its engine and transmission. Our technicians are adept at navigating the intricacies of Subaru powertrains. Whether it's routine inspections, addressing performance concerns, or conducting repairs, we approach each task with the precision required to master the core elements of your Subaru.
Suspension Agility: Crafting the Subaru Experience:
Subaru vehicles are designed for agility and control on various terrains. Our suspension services go beyond repairs; they are a craft in tuning to ensure your Subaru delivers the agile and comfortable ride it's known for. From shocks and struts to performance upgrades, our goal is to craft an experience that aligns with the adventurous spirit of your Subaru.
Genuine Subaru Parts: Crafting Authenticity:
Preserving the authenticity of your Subaru involves using genuine Subaru parts. At Jammin' j auto, we prioritize quality to ensure that every repair aligns seamlessly with Subaru's commitment to innovation and durability. Your Subaru deserves nothing less than components that uphold the brand's legacy.
Transparent Communication: Building Trust on the Road:
Communication is the bridge to trust. Our commitment to transparent communication means providing you with detailed explanations of repairs, discussing your Subaru's needs, and collaborating to ensure your satisfaction. Your Subaru journey is a partnership, and we aim to make every step clear and reassuring.
Conclusion: A Symphony of Subaru Care:
At Jammin' j auto, repairing Subaru vehicles is not just a task; it's a symphony of care. We understand the intricacies of Subaru engineering and approach each repair with a passion that goes beyond the mechanical. Trust us to be the conductors of your Subaru's journey, ensuring that every road traveled is a harmonious exploration of the brand's legacy of innovation and performance. Your Subaru deserves nothing less than a repair experience crafted with precision and devotion.