Expert Honda Repair Services for Reliable Performance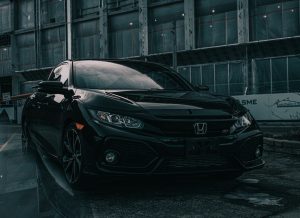 Are you a proud Honda owner looking for top-notch repair services to keep your vehicle in pristine condition? Look no further! At Jammin J Auto, we specialize in providing expert Honda repair and maintenance solutions to ensure your car continues to run smoothly and efficiently.
Why Choose Us for Your Honda Repair Needs?
Here's why you should choose us for your Honda repair needs:
Honda-Certified Technicians: Our team of skilled technicians includes Honda-certified experts who have in-depth knowledge of Honda vehicles. They are well-equipped to diagnose and repair any issue your Honda may encounter.
State-of-the-Art Equipment: We invest in the latest diagnostic tools and equipment to accurately pinpoint problems in your vehicle and provide efficient solutions.
Quality Parts: We use only genuine or high-quality aftermarket parts to ensure your Honda runs like new after the repair. We never compromise on the quality of replacement components.
Comprehensive Services: Whether your Honda needs routine maintenance, engine repairs, brake service, or any other service, we have you covered. Our services range from oil changes to complex engine overhauls.
Affordable Pricing: We understand the importance of cost-effective repairs. Our competitive pricing ensures you get exceptional service without breaking the bank.
Fast Turnaround: We value your time and strive for a quick turnaround without compromising on the quality of repairs. We'll get you back on the road as soon as possible.
Common Honda Repair Services We Offer:
Engine Repairs: From minor tune-ups to major overhauls, our technicians can address any engine-related issues to optimize performance and fuel efficiency.
Brake Repairs: We provide expert brake inspections, repairs, and replacements to ensure your safety on the road.
Transmission Services: Our team can diagnose and fix transmission problems, including automatic and manual transmissions.
Suspension and Steering: If you experience handling issues, we can inspect and repair your Honda's suspension and steering components.
Electrical System: From battery replacements to complex electrical diagnostics, we can resolve any electrical issues in your vehicle.
Routine Maintenance: Keep your Honda in peak condition with our routine maintenance services, including oil changes, tire rotations, and fluid checks.
Preventative Maintenance for a Long-Lasting Honda:
Regular maintenance is essential to ensure the longevity of your Honda. Our skilled technicians can help you establish a preventative maintenance schedule tailored to your vehicle's needs. This will save you money in the long run and extend the lifespan of your beloved Honda.
Convenience and Customer Service:
At Jammin J Auto, we prioritize your convenience and satisfaction. Our friendly and knowledgeable staff are here to answer your questions and address your concerns. We offer flexible appointment scheduling, shuttle service, and a comfortable waiting area to make your visit stress-free.
Trust us with your Honda repair needs, and experience the peace of mind that comes with reliable service and skilled technicians. Your satisfaction is our top priority, and we take pride in delivering exceptional Honda repair solutions.
Don't wait until your Honda's issues worsen. Contact us today to schedule an appointment or get a free estimate for your repair needs. We're here to keep your Honda running smoothly and reliably for years to come.
Remember, at Jammin J Auto, we're not just repairing cars; we're maintaining your trust in our expertise. Drive with confidence in your Honda, knowing it's in good hands with us!