Welcome to Our Volvo Repair Service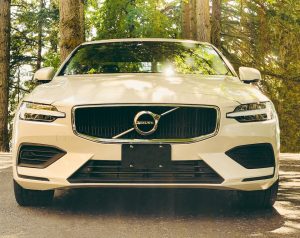 At Jammin J Auto, we specialize in providing top-notch repair and maintenance services for Volvo vehicles. Whether you drive a sleek Volvo sedan, a spacious Volvo SUV, or a reliable Volvo wagon, our team of experienced technicians is here to ensure your vehicle is running at its best.
Why Choose Us for Your Volvo Repair Needs?
Expertise: Our team of skilled technicians is well-versed in the intricacies of Volvo vehicles. We have the training, knowledge, and experience to handle a wide range of Volvo models and issues.
Quality Parts: We use genuine Volvo parts and accessories to ensure that your vehicle's performance, safety, and reliability are maintained to the highest standards.
State-of-the-Art Equipment: We invest in the latest diagnostic tools and equipment to accurately identify and address any issues with your Volvo.
Personalized Service: We understand that every Volvo owner's needs are unique. We take the time to listen to your concerns and provide a personalized repair and maintenance plan that suits your requirements.
Our Volvo Repair Services Include:
Routine Maintenance: Keep your Volvo in top condition with regular oil changes, brake inspections, tire rotations, and more.
Engine Repairs: From minor repairs to complete engine overhauls, we have the expertise to ensure your engine runs smoothly.
Transmission Services: Our team can diagnose and repair transmission issues to keep your Volvo shifting smoothly.
Brake and Suspension Repairs: Safety is paramount. We can inspect and repair your brakes, shocks, struts, and more.
Electrical Diagnostics: We use advanced diagnostics to identify and resolve electrical issues, ensuring your Volvo's systems are functioning correctly.
Air Conditioning and Heating: Maintain a comfortable cabin environment with our A/C and heating system services.
Tire Services: We offer tire sales, rotations, balancing, and alignment to extend the life of your tires.
Customer Satisfaction is Our Priority
We take pride in our commitment to customer satisfaction. Our friendly staff is here to answer your questions and keep you informed throughout the repair process. We aim to provide a hassle-free experience, and we stand behind our work with a warranty on parts and labor.
Schedule Your Volvo Repair Today
When it comes to Volvo repair, trust the experts at Jammin J Auto. Contact us today to schedule an appointment, and let us ensure that your Volvo is running in top condition. We look forward to serving you and your vehicle.