Expert Fiat Repair Services for Peak Performance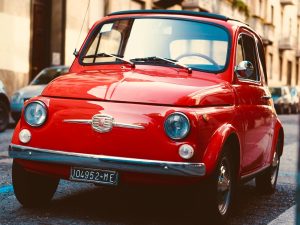 Introduction: When it comes to keeping your Fiat vehicle in prime condition, you deserve nothing but the best. At Jammin J Auto, we specialize in providing top-notch Fiat repair services that will have your car running like new. With years of experience and a team of highly skilled technicians, we are your trusted partners in maintaining and restoring the performance and reliability of your Fiat.
Why Choose Us?
Certified Technicians: Our team consists of certified technicians with a deep understanding of Fiat vehicles. They are well-versed in the intricate details of Fiat's engineering, ensuring that your car receives the best care possible.
State-of-the-Art Equipment: We invest in the latest diagnostic tools and equipment, allowing us to identify and address issues with precision and efficiency. Our cutting-edge technology ensures that your Fiat is in the hands of experts.
Genuine Parts: We use only genuine Fiat parts when replacements are necessary. These parts are designed to fit and function perfectly in your vehicle, preserving its integrity and performance.
Services We Offer:
Routine Maintenance: Regular maintenance is essential for the longevity of your Fiat. Our services include oil changes, brake inspections, tire rotations, and more. We'll keep your vehicle running smoothly and help prevent future issues.
Engine Repairs: Our technicians are skilled in diagnosing and repairing engine problems. Whether it's a minor issue or a major overhaul, we'll get your Fiat's engine performing optimally.
Electrical Systems: Modern Fiats come with advanced electrical systems. Our experts can troubleshoot and repair any electrical issues, ensuring all components function as intended.
Transmission Repairs: Transmission problems can be costly if not addressed promptly. We offer expert transmission repair and maintenance to keep your Fiat shifting smoothly.
Suspension and Steering: A well-maintained suspension and steering system are crucial for your safety and driving comfort. We offer comprehensive services to address any issues in these areas.
Exhaust System: If you're experiencing exhaust-related problems, we can repair or replace parts of your exhaust system to ensure your Fiat meets emissions standards and runs quietly.
Air Conditioning and Heating: Stay comfortable in your Fiat year-round with our A/C and heating system repair and maintenance services.
Brake Services: Your brakes are one of the most critical safety components of your vehicle. We provide comprehensive brake inspections and repairs to ensure your safety on the road.
Wheel Alignment: Proper wheel alignment enhances your vehicle's handling and extends tire life. We offer precise wheel alignment services to keep your Fiat on the right track.
Customer Satisfaction:
At Jammin J Auto, we prioritize customer satisfaction. We're committed to providing transparent and competitive pricing, exceptional service, and a personalized experience. Our knowledgeable staff will answer your questions, explain the repair process, and keep you informed throughout the service.
Conclusion:
If you own a Fiat and are in need of expert repair and maintenance services, look no further than Jammin J Auto. Our certified technicians, cutting-edge equipment, and commitment to quality make us the ideal choice for keeping your Fiat in optimal condition. Contact us today to schedule an appointment and experience the difference that professional Fiat repair can make. Your Fiat deserves nothing but the best, and we're here to provide it.