Hummer Repairs: Unleashing Expertise on Every Detail
Welcome to Jammin' j auto, your trusted partner in the intricate world of Hummer repairs. At Jammin' J Auto, we understand the unique demands of these iconic vehicles and take pride in offering unparalleled expertise in every aspect of Hummer repair. From routine maintenance to specialized overhauls, your Hummer is in capable hands.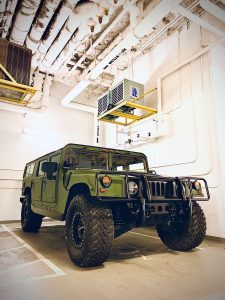 Our Approach:
Technical Mastery: Our team of certified technicians boasts a deep understanding of Hummer engineering. Whether it's addressing complex electrical issues, fine-tuning the suspension for off-road enthusiasts, or ensuring the seamless operation of the electric powertrain in newer models, our technical mastery is at the core of what we do.
Diagnostic Precision: We employ cutting-edge diagnostic tools to pinpoint issues accurately. Our technicians combine their expertise with advanced technology to ensure that no aspect of your Hummer's performance goes overlooked. We believe in getting to the root of the problem to provide lasting solutions.
Services We Offer:
Routine Maintenance: From oil changes to tire rotations, our routine maintenance services are designed to keep your Hummer running smoothly. We follow manufacturer guidelines and use high-quality parts to ensure that your vehicle remains in peak condition.
Brake System Expertise: Our specialized knowledge in the Hummer's brake system allows us to deliver comprehensive brake services. Whether it's replacing brake pads, rotors, or addressing issues with the brake fluid, we prioritize safety and optimal performance.
Suspension Solutions: For those who crave off-road adventures, our suspension services cater to the unique demands of Hummer enthusiasts. We offer upgrades, repairs, and fine-tuning to ensure a smooth ride, whether you're navigating city streets or conquering challenging terrains.
Electric Hummer Care: As electric Hummers become more prevalent, our technicians are well-versed in the intricacies of electric vehicle systems. From battery health checks to addressing charging concerns, we ensure that your electric Hummer delivers a seamless and eco-friendly driving experience.
Why Choose jamminjauto:
Experience and Expertise: With years of experience dedicated to Hummer repairs, we bring a wealth of knowledge and expertise to every service we provide. Your Hummer is in the hands of professionals who understand its nuances.
Quality Parts: We use only genuine or high-quality aftermarket parts to maintain the integrity and performance of your Hummer. Our commitment to quality ensures that your vehicle receives the best possible care.
Customer-Centric Approach: At Jammin' j auto, customer satisfaction is our priority. We communicate transparently, provide detailed explanations of repairs, and work closely with you to ensure your Hummer meets and exceeds your expectations.
Conclusion:
Discover the difference when passion meets precision at jamminjauto. Whether you're seeking routine maintenance, specialized repairs, or performance upgrades, trust us to elevate your Hummer experience. Your journey continues with confidence when you choose Jammin' j auto for all your Hummer repair needs.