Acura  Repairs: Nurturing Excellence in Every Detail
Step into the world of refined performance and luxury with Acura, and welcome to Jammin' j auto, your trusted destination for precision Acura repairs. As enthusiasts of this distinguished brand, we understand the meticulous engineering and elegance that define Acura vehicles. Join us on a journey where expertise meets passion, and every repair is a dedication to nurturing the excellence Acura drivers expect.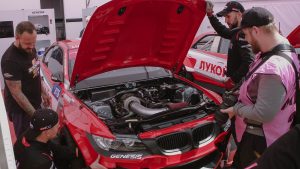 Our Expertise:
Acura-Certified Technicians: At jamminjauto, our team comprises Acura-certified technicians, each with specialized knowledge in the intricacies of Acura engineering. Our dedication to precision goes beyond general automotive repair, ensuring that your Acura receives the meticulous care it deserves.
Advanced Diagnostics: We employ cutting-edge diagnostic tools designed specifically for Acura models. This commitment to advanced technology enables us to identify issues with pinpoint accuracy, allowing us to provide comprehensive solutions tailored to the unique characteristics of your Acura.
Comprehensive Services:
Routine Maintenance: Preserving the performance and reliability of your Acura begins with routine maintenance. From fluid checks and oil changes to tire rotations, our services adhere to manufacturer guidelines, utilizing high-quality parts to uphold the superior standards set by the Acura brand.
Engine and Transmission Mastery: The heart of your Acura lies in its engine and transmission. Our technicians specialize in the intricate workings of Acura powertrains. Whether it's routine maintenance, addressing performance concerns, or conducting repairs, we ensure that the soul of your Acura continues to operate with precision.
Suspension Tailoring: Acura vehicles are designed to provide a smooth and luxurious ride. Our suspension services go beyond repairs; they are a craft in tuning to ensure your Acura delivers the driving experience it was engineered for. From shocks and struts to performance upgrades, we enhance your journey with meticulous attention to detail.
Specialized Repairs:
Brake System Excellence: The brake system is paramount to your Acura's safety and performance. Our specialized brake system services encompass everything from brake pad replacements to addressing issues with the brake fluid, ensuring optimal stopping power.
Performance Enhancements: For Acura enthusiasts seeking to elevate their driving experience, we offer performance enhancements tailored to your specific model. Whether it's enhancing horsepower, optimizing handling, or adding personalized modifications, we turn your vision into reality.
Why Choose jamminjauto:
Passion for Acura: Our team shares your passion for Acura vehicles. We understand the blend of performance and luxury that defines this brand. When you choose jamminjauto, your Acura is in the hands of individuals who appreciate and respect the legacy of Acura.
Genuine Acura Parts: Preserve the authenticity of your Acura by choosing genuine Acura parts. We prioritize quality to ensure that your vehicle receives the care it deserves, maintaining its performance and longevity.
Transparent Communication: We believe in transparent communication. Our technicians provide detailed explanations of repairs, discuss your vehicle's needs, and collaborate with you to ensure your Acura exceeds expectations.
Conclusion:
Elevate your Acura driving experience with precision repairs at jamminjauto. Whether it's routine maintenance, specialized repairs, or performance enhancements, trust us to uphold the standards set by this distinguished brand. Your journey continues with confidence when you choose jamminjauto for all your Acura repair needs.