Welcome to Our Land Rover Repair Services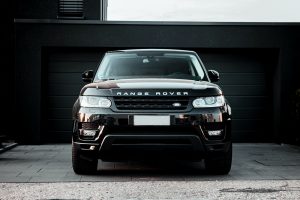 At Jammin J Auto, we understand the unique beauty and performance of Land Rover vehicles. We take pride in offering specialized Land Rover repair and maintenance services to keep your off-road legend running at its best. Whether you own a classic Defender, a sporty Range Rover, or any other Land Rover model, our team of skilled technicians is here to provide top-notch service and care.
Why Choose Us for Your Land Rover Repair Needs?
Expertise: Our technicians are trained and experienced in working with Land Rover vehicles. They have an in-depth understanding of Land Rover's engineering and technology.
Genuine Parts: We use only genuine Land Rover parts and accessories to ensure the best fit and performance for your vehicle. Your Land Rover will receive the quality it deserves.
Cutting-Edge Equipment: Our state-of-the-art diagnostic tools and equipment enable us to identify and address issues with precision, saving you time and money.
Personalized Service: We treat your Land Rover like it's our own. You can trust us to provide personalized service tailored to your vehicle's needs.
Affordability: We offer competitive pricing without compromising on the quality of service. Keeping your Land Rover in top condition doesn't have to break the bank.
Our Land Rover Repair Services Include:
Routine Maintenance: We offer oil changes, brake inspections, tire rotations, and more to keep your Land Rover running smoothly.
Engine Repairs: From minor engine tune-ups to major overhauls, we have the expertise to handle it all.
Transmission Service: We ensure your Land Rover's transmission system is in excellent working condition.
Suspension and Steering: Your Land Rover's handling and ride comfort are important to us. We address suspension and steering issues with care.
Electrical Diagnostics: We can diagnose and repair electrical problems efficiently to keep your Land Rover's systems running smoothly.
Brake and ABS Repair: Ensure your vehicle's safety with our brake and ABS system repair and maintenance services.
Air Conditioning and Heating: Keep your cabin comfortable in all weather conditions with our AC and heating system repairs.
Tire Services: We offer tire installation, balancing, and alignment to maximize tire life and performance.
4×4 System Maintenance: Your Land Rover's off-road capabilities are important. We maintain and repair the 4×4 system to ensure it's always ready for an adventure.
Contact Us for Land Rover Repair
When it comes to Land Rover repair, you can trust Jammin J Auto for exceptional service, expertise, and a commitment to preserving the excellence of your Land Rover. Contact us today to schedule an appointment or inquire about our services. Let us help you keep your Land Rover performing at its best.