Welcome to Jammin' J Auto BMW Repair, where we're passionate about maintaining and servicing your BMW to keep it in peak performance. Our team of BMW specialists is dedicated to providing top-notch service and care for your luxury vehicle.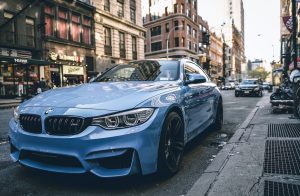 Our Services:
At Jammin' J Auto BMW Repair, we offer a comprehensive range of services tailored to BMW vehicles, including:
Routine Maintenance
Oil Changes: Keep your BMW's engine running smoothly with regular oil changes.
Brake Inspections and Repairs: Ensure your safety with expert brake services.
Fluid Checks and Replacements: Maintain optimal performance with proper fluid levels.
Tire Services: Expert tire inspections, rotations, and replacements.
Advanced Diagnostics
State-of-the-Art BMW Diagnostic Tools: Precise diagnostics for efficient issue identification.
Check Engine Light Diagnosis: Quickly and accurately resolve engine issues.
Electrical System Diagnosis: Expert analysis of electrical components.
Engine and Transmission Services
Engine Repairs and Replacements: Comprehensive engine services for optimal performance.
Transmission Repairs and Rebuilds: Ensure smooth gear shifts with expert transmission work.
Clutch and Drivetrain Services: Maintain control and power with clutch and drivetrain care.
Suspension and Steering
Suspension Repairs: Ensure a smooth ride with expert suspension services.
Wheel Alignments: Precise wheel alignment for optimal handling.
Power Steering Services: Expert solutions for smooth steering.
Cooling and Heating
Radiator Repairs: Prevent overheating with reliable radiator services.
A/C System Services: Stay cool with efficient air conditioning system repairs.
Heater Repairs: Ensure your comfort with effective heater repairs.
Performance Upgrades
Exhaust System Upgrades: Enhance your BMW's performance and sound.
Turbocharger and Supercharger Installations: Boost your engine's performance.
High-Performance Tuning: Tailored tuning for the ultimate driving experience.
Why Choose Jammin' J Auto BMW Repair?
BMW Enthusiasts: Our team comprises dedicated BMW enthusiasts with extensive expertise in servicing BMW vehicles.
Genuine BMW Parts: We use authentic BMW parts and high-quality replacements to maintain the integrity of your luxury vehicle.
Advanced Facilities: Our state-of-the-art facilities are equipped with the latest BMW diagnostic tools and technology to handle even the most advanced BMW systems.
Competitive Rates: We offer competitive pricing without sacrificing the quality of service or parts.
Customer-Centric Approach: Your satisfaction is our highest priority. We aim to exceed your expectations with every visit.
Convenient Location: Find us at 10188 Page Ave, St. Louis, MO 63132
Contact Information
Jammin' J Auto Repair Overland
10188 Page Ave, St. Louis, MO 63132
Phone: (314) 423-3876
Email: [email protected]
Hours of Operation
Monday-Friday: 7:59 AM – 5:29 PM
Saturday: Closed
Sunday: Closed
For specialized BMW auto repair and maintenance services, trust Jammin' J Auto BMW Repair. Contact us today to schedule an appointment or inquire about our services. We're here to provide your BMW with top-quality care and service.